Find Superior General Freight Trucking in Des Moines IA
Does your business not have consistent or reliable transportation services? Do you have trouble managing shipping in-house? There's no need to worry! Hundreds of trucking companies can provide businesses like yours with the shipping and delivery you need to succeed. However, not just any trucking company will do. If you require affordable, fast, dedicated general freight trucking for Des Moines IA, Stoller Trucking LLC is your number one choice!
What Can You Transport with Stoller?
Our general freight/dry van shipping covers an extensive list of goods! Except for liquid, bulk, and perishable products, there's little Stoller's experienced drivers can't securely transport. However, even for the products not covered by general freight, Stoller has additional shipping options. With our general freight services, we help transport:
Hardware – Electronics, appliances, tools, machinery
Materials – Timber, paper, bricks, stone, glass, metal
Non-Perishable Food – Non-refrigerated drinks, canned goods, boxed food
Wholesale Products – Clothing, apparel, furniture, household goods
The Stoller Trucking Advantage
Since 1997, Stoller Trucking has provided exceptional transportation services for businesses throughout the Midwest. Our team strives to go above and beyond what other "big-name" trucking companies offer. As a family-owned and operated business, we value the relationships we build with our employees and clients above all else. When you hire Stoller, you can expect stellar customer service, safe and secure truckloads, and on-time delivery services nationwide. The advantages of using Stoller Trucking for your company's shipping and delivery include:
Fast shipping and delivery across 48 states.
53-foot stainless steel dry van trailers for keeping your goods secure.
Less risk of contamination with dedicated trailers for each load.
A capacity of up to 48,000 pounds in a single truckload.
A fleet of 75 company trucks and dozens more owner-operators.
Shipping options of full truckload (FTL), less than truckload (LTL), or partial truckload.
Excellent customer service from a Midwestern-based, family-owned trucking company.
Try a Career in Trucking
If general freight trucking in Des Moines IA interests you more as a career opportunity, Stoller Trucking is always looking for new drivers! Our trucking family provides exceptional benefits, great compensation, and reliable routes for experienced and new truck drivers alike. Whether working directly for Stoller or as an independent driver, a world of opportunities awaits with Stoller Trucking.
Company Drivers – As a company driver, you work directly for Stoller. We provide company drivers with trucks, trailers, and equipment, and we supply training and CDL certification for drivers new to trucking. Additionally, company drivers receive benefits like insurance, sign-on bonuses, consistent weekly pay, and more.
Owner-Operator – If you prefer to stay independent of trucking companies and use your own truck and equipment, Stoller partners with owner-operators. As an owner-operator with Stoller, you can access the best high-compensation local and long-haul routes.
Independent Carrier – Without trucking authority for specific areas, truck drivers can't legally operate independently of a trucking company. Thankfully, if you're an independent carrier without trucking authority, driving with Stoller means driving under our authority, which stretches across the U.S.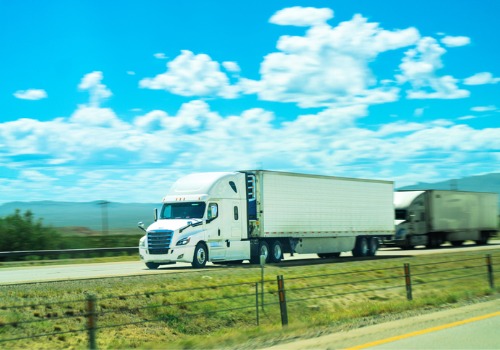 Call Today
If your need for general freight trucking in Des Moines IA is urgent, count on the expertise of the best trucking company in the Midwest. Reach out to the friendly trucking professionals at Stoller Trucking today! To learn more about our shipping and delivery services, or if interested in a job with Stoller, call 309-308-1633 or fill out an online form.