Transport Goods of All Types with General Freight Trucking in Peoria IL
Truckers are the lifeblood of our nation! Without fast, safe, and trusted transportation services throughout the U.S., how else can consumers and businesses access the goods they need? And when it comes to general freight trucking in Peoria IL, Illinois, and throughout the Midwest, business owners count on Stoller Trucking LLC for support. With Stoller Trucking, clients receive exceptional dry van and liquid bulk transportation services for their most demanding deliveries. Call today!
You Name It, We Move It
Also known as dry van shipping, there's little Stoller Trucking can't transport with our general freight trucking service! We move essential products, goods, and materials crucial to the success of your business. Although dry van trailers cannot efficiently transport bulk, liquid or perishable goods, little else can't be moved via an enclosed trailer. General freight we commonly transport includes:
Hardware – Electronics, appliances, tools, machinery
Materials – Timber, paper, bricks, stone, glass, metal
Non-Perishable Food – Non-refrigerated drinks, canned goods, boxed food
Wholesale Products – Clothing, apparel, furniture, household goods
Why Choose Stoller?
While plenty of "big name" trucking companies are out there, few will provide you with the same dedicated service and attention to detail as Stoller Trucking can. Being a family-owned and operated company gives us unique personal insights other large companies don't consider. Additionally, our drivers are hired locally, meaning we're the best general freight carrier for any Midwest delivery. With Stoller Trucking, you can expect:
Quick and reliable shipping across 48 states.
53-foot stainless steel trailers that keep goods safe from weather and theft.
Dedicated trailers that reduce the risk of cross-contamination.
Fast transportation of up to 48,000 pounds in a single truckload.
A fleet of 75 available trucks.
The option to ship a full truckload (FTL), less than truckload (LTL), or partial truckload of goods to scale services to your business.
Excellent customer service from a Midwestern-based, family-owned trucking company dedicated to exceptional results.
Looking for a Career?
If you are seeking a new job unique from any retail or office position you held previously, truck driving might be the answer! For our general freight trucking in Peoria IL, we're always looking for new drivers with background driving experience or those willing to learn. When moving goods with Stoller, our drivers have several options for employment:
Company Driver – You can work directly for Stoller Trucking and take advantage of benefits like company-provided equipment, dedicated routes, health insurance, sign-on bonuses, and more.
Owner-Operator – If you have your own truck and trucking authority, you can partner with Stoller as an owner-operator and receive access to our extensive selection of high-compensation routes.
Independent Carrier – Similar to an owner-operator, but without trucking authority. By partnering with Stoller, you can deliver general freight anywhere our trucking authority covers.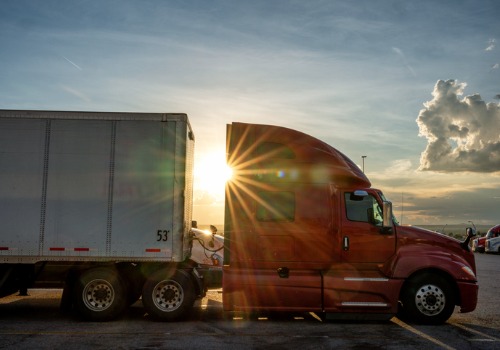 Give Stoller a Call
General freight trucking in Peoria IL is necessary for your business to grow and profit! If you are looking for reliable, affordable, and local trucking services you can count on, call the truck-driving experts at Stoller Trucking LLC. Learn more about our services by calling 309-308-1633, or discover career opportunities by filling out an online form. We serve clients across the U.S., with our strongest customer base in the Midwest.