Find Excellent General Freight Trucking in Rockford IL for Your Business
Not every business has the means for shipping and delivery. It takes considerable labor and equipment to provide reliable transportation for your products and goods. Thankfully, there's no shortage of trucking companies to provide transportation services! However, what trucking company is best for your business? If it's quick, reliable, affordable, and experienced general freight trucking in Rockford IL you require, Stoller Trucking LLC has you covered.
Trucking with Stoller
Stoller Trucking is the company to call when you need fast, affordable, and reliable shipping service anywhere in the Midwest and throughout the country. Since 1997, our family-owned business has become a major player in shipping and delivery for Illinois, Iowa, Indiana, Wisconsin, Missouri, and all the surrounding states. What was once a small shop with a few trucks and trailers has grown into a full-scale trucking company with a truck fleet 75-strong! With Stoller Trucking, you can look forward to:
Shipping is available across 48 states within the Continental United States.
53-foot stainless-steel trailers able to carry 48,000 pounds in a single load.
Dedicated trailer service for reducing cross-contamination between loads.
Drivers are hired locally and have exceptional experience driving Midwest routes.
Options for full truckload (FTL), less than truckload (LTL), or partial truckload of goods to scale services to your business.
Excellent customer service that always delivers the best results.
Is General Freight Trucking Right for You?
Few companies can't benefit from general freight trucking in Rockford IL or anywhere else. General freight trucking, also called dry van shipping/trucking, is our country's most common type of shipping. As such, there are certain advantages to using dry van trailers for hauling your essential goods. Some of the advantages include:
Lower Costs – Dry van shipping is significantly more affordable than other shipping methods, such as airfreight.
Shipping Versatility – Dry van trailers can carry all manner of large or small non-perishable goods, more than most other shipping methods.
Increased Safety – Securing your products in an enclosed, stainless-steel trailer protects them from extreme temperatures, water damage and theft.
Easy Loading and Unloading – There are plenty of options for your goods transportation. From exchanging/dropping off trailers to unloading your goods, general freight shipping makes for simple deliveries.
What About a Truck Driving Career?
As many businesses that desire general freight trucking in Rockford IL, there are even more people searching for a job in trucking! Truck driving is a proud profession with plenty of opportunities for growth, advancement, and stellar compensation. Stoller Trucking hires drivers of all experience levels and is always on the lookout for new members to join our trucking family! Our driver positions include:
Company Driver – Stoller Trucking can provide training, a truck and equipment for drivers wishing to join Stoller directly. Our company drivers can access benefits like consistent routes, weekly pay, sign-on bonuses, healthcare coverage, and more.
Owner-Operator – If you prefer more independence in your profession, you can choose to be an owner-operator with Stoller. Stoller provides owner-operators access to some of our highest compensation routes if you have your own truck and trucking authority.
Independent Carrier – Similar to an owner-operator, independent carriers act "independently" but lack proper trucking authority. You can run routes under Stoller's trucking authority by partnering with Stoller.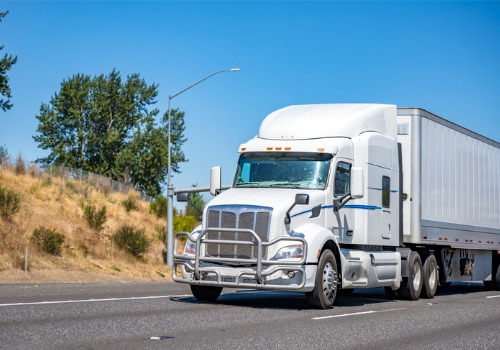 Call Stoller Trucking
Whether looking for service or interested in a career, you can rely on Stoller Trucking LLC as the premier provider for general freight trucking in Rockford IL and throughout the Midwest. To learn more about our services or if interested in our career opportunities, call Stoller Trucking at 309-308-1633 or fill out an online form.