Best Companies for General Freight Trucking in Wisconsin
Get your goods to your destination on time with Stoller Trucking's dry van trucking, bulk transport, and general freight trucking in Wisconsin. Your business gets the capability of a fleet of 75 trucks offering maximum truckloads of up to 48,000 pounds. However, we provide you with the flexibility to choose how much you ship with partial truckload, full truckload (FTL), and less than truckload (LTL) services. Our company specializes in shipping of non-hazardous liquids, dry goods, bulk freight, and general freight. Our company is authorized to ship anywhere in the contiguous 48 states. For services from the best trucking companies in Wisconsin, look no further than Stoller Trucking. Call our friendly team now at 309-308-1630 or send us an email at info@stollertrucking.com to discuss your shipping needs.
What Is General Freight Trucking?
Do you need more information on what we mean when we talk about general freight trucking in Wisconsin? Then, please continue reading to find out more about our services. We offer shipping of truckloads of a variety of packaged goods, dry goods, and non-bulk freight. Consequently, our general freight trucking services often involve transporting the following kinds of products:
Clothes
Smartphones
Tablets
Laptops
Mechanical parts
Packaged consumables
Consumer products
Industrial equipment
Why Choose Stoller Trucking?
Our Midwestern-based family-owned company offers you the same shipping capability as more expensive national freight companies. We provide full-service transportation solutions for dry goods, bulk goods, or general freight shipped across the United States. Consequently, we are a trusted local source for all the following services: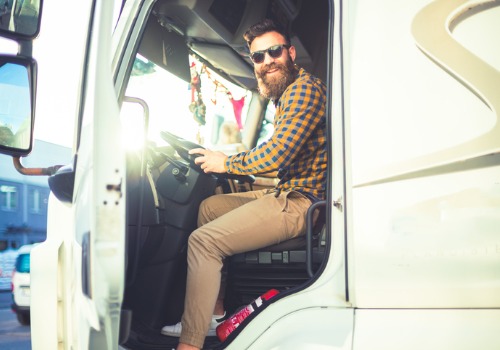 You can find plenty of exciting opportunities with Stoller Trucking. Simply use our convenient online application form to get kickstarted on a new career path. First-time driving pros can get the certifications and training they need with our assistance. On the other hand, experienced drivers are always welcome to join our team with any of these appealing positions:
Company Drivers – There are several great benefits when you work directly for Stoller Trucking. We handle all the costs for the truck. So, you have no start-up costs, consistent routes, monthly compensation, and excellent company insurance and benefits plans.
Owner Operators – Truck owners can enjoy having more control, earning more money, and the freedom of choosing your own 5-day work schedule.
Independent Carriers – You tell us what kinds of trucks you would like to drive, what sort of loads you want to take, and what routes interest you by joining us as an independent.
 Contact Us
Do you need more information about our general freight trucking in Wisconsin? Then, give us a call now at 309-308-1630 to tell us about your company's shipping needs. In addition, you can send us an email at info@stollertrucking.com or use our online contact form to get in touch with us.