Rely on Local Experts for General Freight Trucking in Cedar Rapids IA
Truck driving is a profession our country can't go without! Truck drivers are the lifeblood of our nation, delivering essential products and goods to businesses, manufacturing facilities, and storefronts, fulfilling an essential role in our country's supply chain. If you are a business owner, there's a good chance you require some shipping and delivery for your facility. Thankfully, when it comes to professional and local general freight trucking for Cedar Rapids IA, residents trust Stoller Trucking LLC for quality service.
Why Do You Need General Freight Trucking?
Compared to other shipping and delivery types, general freight trucking stands out as one of the best. Also called dry van shipping, general freight transportation offers business owners without in-house shipping logistics a bevy of benefits. Not only can local and long-haul shipping be achieved with Stoller's dry van trailers, but our clients can take advantage of:
Exceptional Versatility

A single, enclosed dry van trailer can carry a variety of goods and products, more than alternate shipping methods. In fact, with general freight trucking, your business can transport non-perishable food, electronics, furniture, clothing, materials, equipment, and additional wholesale products. Because of the variety of goods that can be moved via general freight, it's the preferred shipping method of most businesses.

Reliable Protection

The enclosed nature of dry van trailers lends to the incredible protection and security they provide for your goods. While a dry van can't manage cold temperatures, such as refrigerated trailers can, they prevent extreme temperatures and weather from damaging your loads. Furthermore, our dry van trailers are tightly locked and secured, deterring potential theft.

Cost Effective

Above other transportation services, dry van shipping proves to be the most cost-effective. Because there aren't many extra services and equipment necessary for general freight trucking, shipping fees are reasonable. Especially when compared to shipping methods like airfreight, general freight trucking ensures you can deliver the maximum amount of goods for the best possible price.
Why Choose Stoller Trucking?
Years of experience, local drivers, and reasonable shipping rates are just a sample of what you can expect from Stoller Trucking. Since 1997, we've supplied exceptional general freight trucking in Grand Rapids IA, and for clients throughout the Midwest. As a family-owned and operated company, we go above and beyond for our clients, building relationships that last a lifetime! Some of the benefits of using Stoller Trucking include:
Shipping and delivery services covering 48 states.
The latest 53-foot stainless steel dry vans for protecting your goods.
Dedicated trailers to prevent cross-contamination between loads.
The ability to carry up to 48,000 pounds in a single truckload.
A fleet of 75 company trucks and dozens more owner-operators.
Locally hired drivers intimately familiar with Midwestern routes.
Shipping options of full truckload (FTL), less than truckload (LTL), or partial truckload.
Excellent customer service from a Midwestern-based, family-owned trucking company.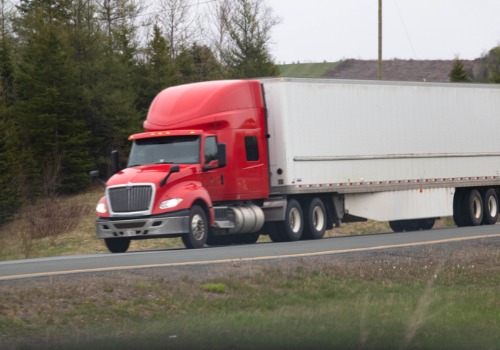 Talk with Stoller's Team
As crucial as general freight trucking for Grand Rapids IA is to the success of your business, you want shipping and delivery experts you can depend on. Local businesses trust Stoller Trucking for quality, affordable, and quick service. To learn more about our transportation services or if interested in a career with Stoller Trucking, call 309-308-1633 or fill out an online form.