Where Can You Find Reliable General Freight Trucking in Springfield IL?
Is your company on the hunt for high-quality trucking services? You're not alone! Businesses can't get their products and goods on store shelves fast enough without standard trucking and shipping! Thankfully, if you can't handle shipping internally, plenty of trucking companies can assist with your general freight trucking. For example, businesses count on Stoller Trucking LLC if you require general freight trucking for Springfield, IL, Illinois, or anywhere in the Midwest. Learn more by calling today!
Why Choose General Freight?
General freight trucking, also called dry van shipping, is one of the most common shipping methods throughout the U.S. Because dry vans provide quick, safe, and controlled delivery of your goods, businesses count on dry van trucking to get their products on time and in excellent condition. Some of general freight trucking's additional benefits include:
Versatility

Dry van trailers can deliver various goods of differing sizes and weights. No matter the type of goods or the number of products you wish to transport, dry van trailers are up to the task. Stoller Trucking helps transport items like non-perishable food, electronics, furniture, clothing, materials, equipment, and additional wholesale products with our dry vans.

Safety & Security

Stoller's dry van trailers are built tough! Made with stainless steel, our 53-foot-long trailers keep products safe, secure, and protected from the elements. Common concerns like rain, heat, theft, etc., have business owners worried whether their goods will reach their destination in pristine condition. Thankfully, with Stoller's dry vans, the risk of damage to your loads is always minimal.

Cost

General freight transportation isn't an overly challenging service for Stoller Trucking. As such, dry van delivery options are significantly more affordable than other transportation methods, such as airfreight. Especially if you require long-haul shipping, you'll save more with dry van shipping, as fewer logistics and service fees are required.
Pick Stoller for Your Company's Delivery Services
If your business primarily operates in the Midwest, there's no better trucking company to manage your deliveries than Stoller Trucking. For years, our family-owned and operated business has provided exceptionally fast, affordable, and quality shipping and delivery for companies in need. Rest assured, when you choose Stoller for your general freight trucking in Springfield IL, you can expect:
Delivery services covering 48 states.
53-foot high-quality stainless-steel trailers for moving your goods.
Dedicated trailers to reduce the amount of cross-contamination between loads.
Quick delivery for up to 48,000 pounds in a single truckload.
Drivers with local experience and a fleet of 75+ trucks and trailers.
Options for full truckload (FTL), less than truckload (LTL), or partial truckload of goods to scale services to your business.
Excellent customer service from a Midwestern-based, family-owned trucking company dedicated to exceptional results.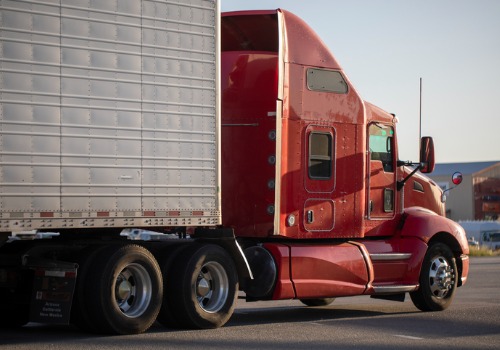 Call Stoller Trucking
Don't neglect shipping and delivery for your company! Ensure you have support for general freight trucking in Springfield IL through Stoller Trucking LLC. To learn more about our shipping services, contact us today at 309-308-1633. Or, if interested in a truck driving career with Stoller, learn more about our career opportunities by filling out an online form. We serve clients across the country and throughout the Midwest.