Keep Up with Consumer Demands with Help from Trucking Companies in Milwaukee WI
In today's busy world, consumers want products on store shelves faster than ever! To this end, keeping up with consumer demands has become increasingly challenging for businesses. The one component most organizations lack is proper internal infrastructure for shipping and delivery needs. Thankfully, when located in Wisconsin or the Midwest, businesses can rely on trucking companies near Milwaukee WI for transportation service. And no one provides better, more affordable, and more reliable service than the drivers at Stoller Trucking!
Exceptional Service Always Available
At Stoller Trucking, we go above and beyond for our clients. With the latest equipment, certified and experienced drivers, and reasonable rates, we want to take the stress out of shipping. When you hire Stoller, you guarantee a shipping partner that can manage the logistics of your company's transportation needs and ensure products reach their destination on time and undamaged. As such, with Stoller Trucking, you can expect:
High-Quality Care

There's no denying the capabilities of Stoller's truckers! Our truck drivers undergo extensive training and certification to earn their CDL and gain experience managing dry vans and tanker trailers. With this skill level, our drivers handle your goods with the utmost safety and care.

Prompt Local & Long-Haul Deliveries

As a Midwestern trucking company, Stoller Trucking's drivers are all local! This means our drivers have intricate knowledge of the highways, routes and interstates that can get them to their destination the fastest, helping keep your long-haul or local deliveries well within their expected delivery times.

Affordable Rates

Stoller Trucking strives to offer some of the best rates for our services to stay competitive with other local trucking companies. Rather than breaking the bank to hire individual drivers or bring shipping in-house, hiring Stoller helps keep costs for transportation low, increasing your overall profit.
Our Stoller Family
Stoller Trucking is a family-owned and operated business with trucking authority throughout the Midwest and parts of the U.S. For over 25 years, we've helped deliver goods of all shapes and sizes, contributing to the growth and success of many businesses. Stoller Trucking has made long-lasting partnerships with companies in Wisconsin, Illinois, Indiana, Iowa and the surrounding states. When needing dry van freight transportation or non-hazardous liquid/bulk shipping, Stoller is the number one choice of trucking companies in Milwaukee WI. Additionally, Stoller Trucking offers:
Trained & certified local truckers
Fleet of over 75 different trucks and trailers
Exceptional customer service and support
Extensive knowledge of the fastest, most direct Midwestern routes
Dedicated trailers and tankers for varying truckload capacities
Drop trailer services for convenient loading and unloading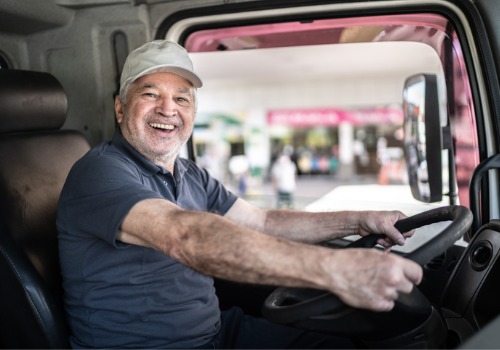 Need Work?
What about a career as a truck driver? That's right, Stoller Trucking is hiring for driver positions! We're always looking for happy and dedicated professionals willing to learn and take on the responsibility of truck driving. We employ company drivers to work directly with Stoller's dispatch crew, and independent carriers and owner-operators who work alongside our team. Whether independent or not, working with Stoller affords drivers some excellent benefits and incentives. If you are interested in a career with Stoller Trucking, fill out our online form.
Call Today
If your business lacks proper shipping capabilities, why not leave product and material delivery up to expert, local trucking companies for Milwaukee WI? Give the Stoller Trucking team a call today! To learn more about our services or job opportunities, contact us at 309-308-1630 or via contact form or email: info@stollertrucking.com.