Looking for Affordable Shipping of General Freight in Milwaukee WI?
Stoller Trucking offers cost-effective and reliable on-time delivery of general freight in Milwaukee WI. For over 25 years, Wisconsin companies have trusted us to provide some of the best benefits in the trucking industry. Our Midwestern-based family-owned company brings your business comprehensive shipping solutions. Some of the best reasons to ship with Stoller Trucking include:
We ship throughout the continental 48 states.
You can ship up to 48,000 pounds in a single truckload with our fleet of 75 trucks.
We offer flexible shipping plans that are scaled to fit your business. You can choose to ship a full truckload (FTL), partial truckload, or less than truckload (LTL) of goods.
You can avoid concerns about cross contamination because we dedicated freight trailers.
Our stainless-steel trailers protect your freight from theft and inclement weather.
You can ship food grade, feed grade, bulk products, dry goods, non-hazardous liquids, and general freight with us.
For the best shipping solutions and customer service, trust only Stoller Trucking for shipping general freight in Milwaukee WI. Email us now at info@stollertrucking.com for a free quote or more information.
What Kinds of Goods are Considered General Freight?
Several kinds of machinery, parts, packaged goods, or other products fall under the description for general freight in Milwaukee WI. Some of the most common items we haul with our general freight services include the following:
Industrial machines
Large or heavy parts, equipment, or machinery
Laptops
Cellphones
Tablets
Textiles
Packaged consumables
Mechanical parts
Consumer goods
Flexible Shipping Service Options Available
Stoller Trucking provides you with solutions for a wide variety of shipping needs. We handle logistics for dry goods, non-hazardous liquids, food grade, feed grade, bulk products, and general freight. Most importantly, all our services allow you to quickly and cost-effectively transport your goods on time over large distances. We are your trusted local source for hauling general freight in Milwaukee WI. In addition, we offer the other following services:
Stoller Trucking is currently looking to hire more drivers to handle truckloads of general freight in Milwaukee WI. We will consider applicants whether they have commercial truck driving experience or not. Fill out our online job application form today to get started. You can choose from a variety of opportunities that we have available including: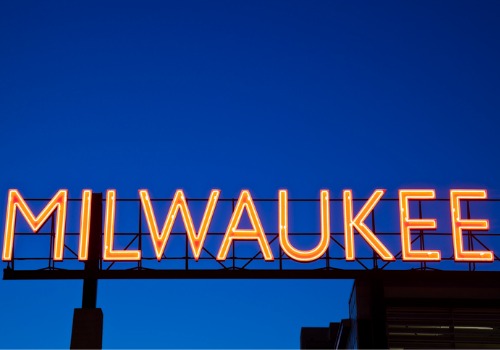 Owner Operators – Truck owners can enjoy making more money, having more control over routes, and the freedom of choosing your own 5-day work schedule.
Company Drivers – You can accelerate your trucking career without having to worry about startup costs by working directly for Stoller Trucking. We handle truck costs, provide consistent routes, monthly wages, and terrific company benefits and insurance.
Independent Carriers – You tell us what kinds of trucks you would like to drive, what sort of loads you want to take, and what routes interest you by joining us as an independent.
Contact Us
Do you need dependable and affordable shipping of general freight in Milwaukee WI? Then, join the hundreds of Wisconsin businesses that rely on Stoller Trucking for their logistical solutions. Give us a call now at 309-308-1630, email info@stollertrucking.com, or use our online contact form to get more information about our services.