The Best Carrier for General Freight Trucking in Evansville IN
You can find fast, affordable, and reliable on-time shipping for your products with the best company for general freight trucking in Evansville IN. Stoller Trucking specializes in transportation services for your bulk freight, feed grade products, food grade products, dry goods, non-toxic liquids, and general freight. For over 25 years, we have served as one of the most trusted trucking companies in Indiana. More Indiana businesses choose us over other shipping companies because we provide the following benefits:
Dependable shipping across 48 states.
53-foot stainless steel trailers that protect freight from the weather and theft.
Dedicated trailers that reduce the risk of cross contamination.
Fast transport of up to 48,000 pounds in a single truckload with a fleet of 75 available trucks.
The option to ship a full truckload (FTL), less than truckload (LTL), or partial truckload of goods to scale services to your business.
Excellent customer service from a Midwestern-based family-owned trucking company dedicated to superior results.
For timely and affordable shipping solutions, trust Stoller Trucking to get your products where they need to go. Contact us now to request a free freight quote or find out more information about our services.
What Is Included with General Freight Trucking?
We provide you with full-service shipping solutions to haul a wide variety of goods with our general freight trucking in Evansville IN. Our drivers often provide transport to industrial parts and machinery makers who build items too heavy or too large to ship any other way. However, we also provide logistics for companies with electronic goods, clothing or textile products, packaged consumables, consumer goods, or needing to get equipment from point A to point B. Do you have more questions about our general freight trucking services. Then, email us at info@stollertrucking.com to find the answers that you want to know.
Top Freight Shipping Services for Indiana
Stoller Trucking offers full-service shipping options for a variety of products. Our fleet of dry van and liquid tanker trucks can haul general freight, dry goods, bulk freight, food grade products, feed grade products, and non-hazardous liquids. We have served hundreds of Indiana companies like yours that are looking for cost-efficient and reliable logistical services. Rely on our team when you need any of the following transportation solutions:
Stoller Trucking is currently accepting applications for available truck driver jobs in Indiana. In a matter of minutes, you can embark on an exciting new career path by filling out our online job application form. We consider applicants with professional experience and those just beginning their professional driving careers. Plus, we provide you with options as to how you can join our team. Here is a list of some of our available opportunities: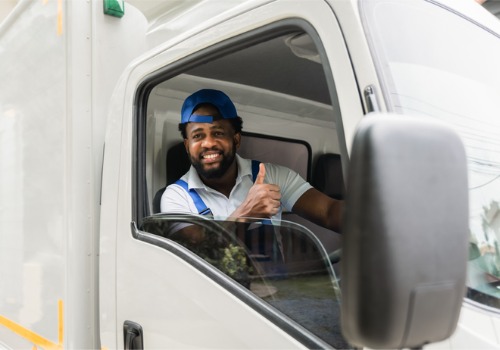 Company Drivers – You can accelerate your trucking career without having to worry about startup costs by working directly for Stoller Trucking. We handle truck costs, provide consistent routes, monthly wages, and terrific company benefits and insurance.
Owner Operators – Truck owners can enjoy making more money, having more control over routes, and the freedom of choosing your own 5-day work schedule.
Independent Carriers – You tell us what kinds of trucks you would like to drive, what sort of loads you want to take, and what routes interest you by joining us as an independent.
Contact Us
Do you need a free freight quote or more information about our general freight trucking in Evansville IN? Then, email Stoller Trucking now at info@stollertrucking.com or fill out our online contact page. We can also be reached by calling 309-308-1630. For the best results in shipping, trust only Stoller Trucking!